Hockey Canada Seeking Input
---
---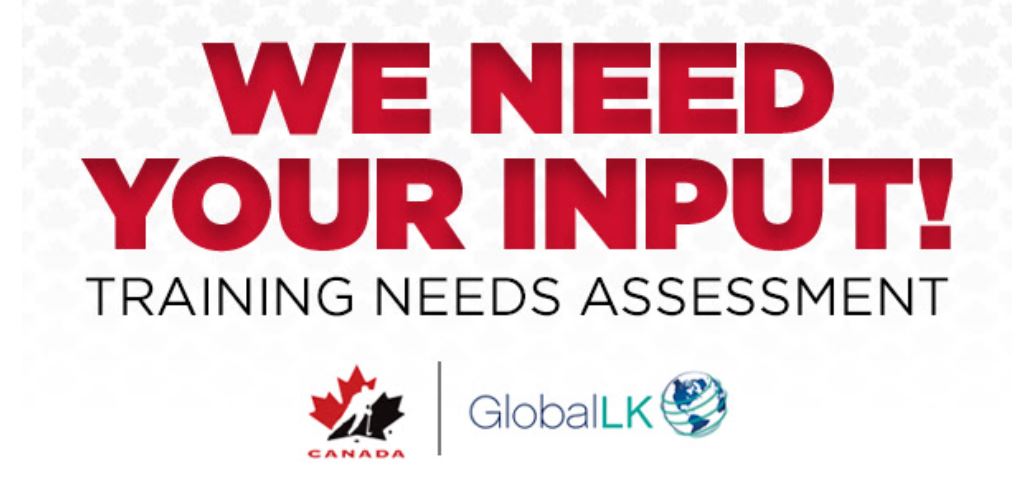 ---
Hockey Canada is inviting a sample of parents, coaches, officials, bench staff, and U15/U18 players to participate in a confidential third-party training needs assessment administered by GlobalLK, and you have been selected to participate!
The survey findings and recommendations will be vital to promote positive behaviours and prioritize physical and mental wellbeing through Hockey Canada training.
Please take 10-15 minutes to complete this voluntary and anonymous survey to let us know about your hockey training needs and preferences. The survey will go live on September 15 and close on September 30.
If you are a parent of a U15/U18 player, we would love to hear from both you and your teen. Please complete the survey separately (on two separate devices!) or together. If you collaborate, just let us know that you did when prompted in the survey.
Please visit our FAQs if you have more questions.